It's fair to say that lockdown had a profound change on the life of some guy called Paul Spicer. He started streaming on Twitch, and he enjoyed it. After about 6 months, his channel had grown into something worth talking about, and he came to us to talk about it, and it was good:
https://www.newtonsnuggets.com/post/from-lnp-sound-to-middle-aged-gamer-guy-uk-magg-is-here
Almost exactly a year later, the man most commonly known as Middle Aged Gamer Guy UK has returned. His following has grown massively, and he is now running, alongside the mighty Brad Burton, an event for gamers, geeks and nerds. Listen to the show to find out more, and buy your tickets from:
Check out MAGG on twitch:
https://www.twitch.tv/middleagedgamerguyuk
Also, Paul and Jesse are on Twitch, so go and give them a follow:
https://www.twitch.tv/bigjesse
https://www.twitch.tv/paulnewtonmagic
Nuggeteer of the Week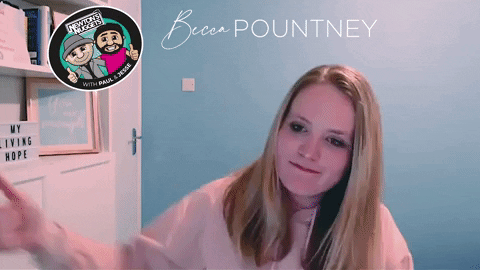 This week's Nuggeteer of the Week is a previous guest, who has been helping Jesse with making a wide range of fantastic gifs and stickers, including uploading this one!
As a result, we have a growing list of Newton's Nuggets business related gifs that you can use in your posts, comments and chats! Thank you Becca!
Listen to the Episode!
Listen to MAGG on this fantastic episode by downloading the podcast wherever you get your podcasts from. The two most popular platforms are Spotify and Apple Podcasts, but you can download Newton's Nuggets from most podcasting platforms.
Sponsors
The winner of our competition, this month's sponsor is Nicky Booton Coaching. Helping women who are survivors of domestic abuse to gain the confidence to make a positive impact into their future.
https://nickybootoncoaching.co.uk
This isn't really a sponsor as they haven't paid for an advert, it is just a shout out to friends of the show Paul Spicer aka Middle Aged Gamer Guy and Brad Burton with their show Nerdcon! It's at the Arcade club in Bury, on 17th August 2022.
Become a sponsor of the show:
https://www.newtonsnuggets.com/sponsorship
To be a guest on nuggets, sign up here: https://www.newtonsnuggets.com/guest
Buy the MentalTheft book from here in the UK:
https://www.amazon.co.uk/MentalTheft-Your-mind-weakest-link/dp/1838254102
Anywhere else in the world, go to Amazon as usual and search MentalTheft (one word).
Thanks as usual to Jesse for making the magic happen:
https://www.jlawrence-photography.co.uk
Check out Paul on: https://www.mentaltheft.co.uk